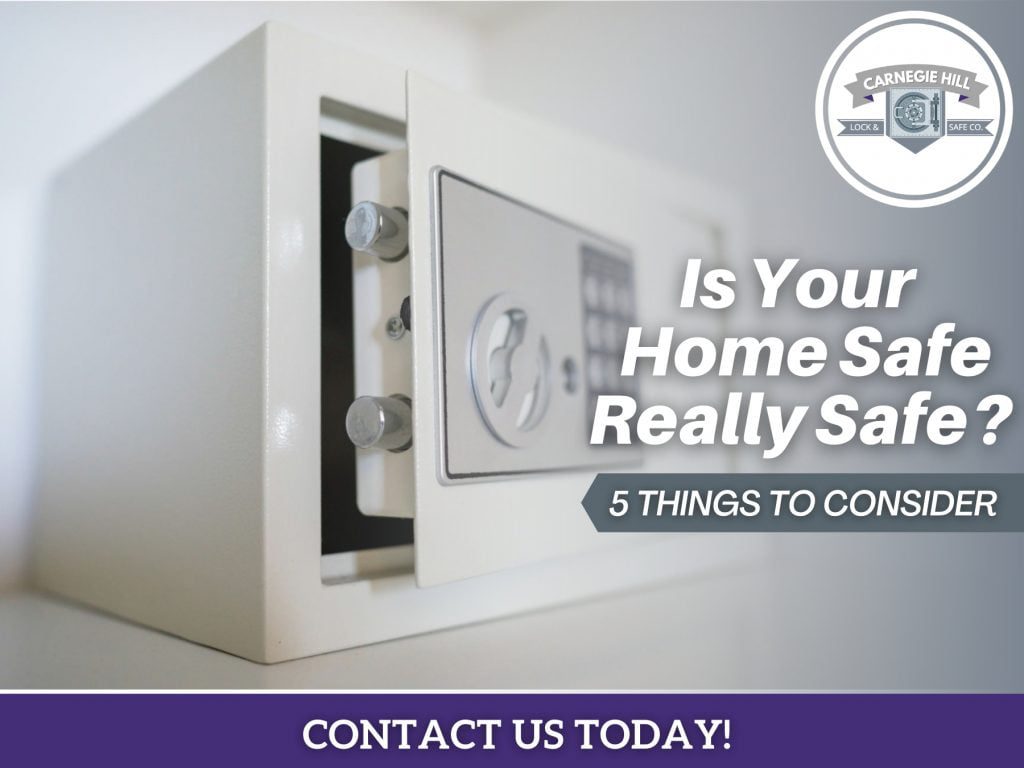 Owning a home safe is more common these days. After all, there are certain valuables that we need to store safely inside our homes. From important documents, heirlooms to firearms – we strive to keep these items from being damaged or potentially burglarized.
There's always the bank safety deposit box to place your precious jewelry and antiques. But if you have irreplaceable items like family memorabilia and current documents you need access to, a home safe is a great option.
While we know how important having a home safe is, there's still the matter of deciding how to choose a reliable one. With all the brands and features right now on the market, it can be confusing what type of safe to get, the best brand, material, lock type, fire rating, and so forth!
In this post, we'll discuss which features you need to look for in a home safe. A reliable home safe is never cheap, so you have to choose one that's worth your money (and peace of mind).
How to Look For a Home Safe
Before you commit to a specific home safe, here are what our safe specialists suggest you check on when choosing a compact safe.
Figure out what you'll keep in the safe
Again, if you have a safety deposit box, you could store precious items there because a bank will have a more sophisticated security system than your home. But if you have other possessions that you still need to keep in a home safe, you have to identify what these items are.
And do note what can be kept together. For instance, paper documents shouldn't be stored with firearms because they will affect the moisture level inside the gun safe.
Once you have all the documents and items figured out, pile them up and measure them to ensure the home safe's interior can fit in all your valuables. Home safes usually have 1.2 to 1.3 cubic feet capacity.
Decide on what features you need
Safes are built differently because they each have a specific purpose. Some may have fire resistance, while others focus more on protecting against burglary. Here are a few features that could be combined, depending on a particular home safe model: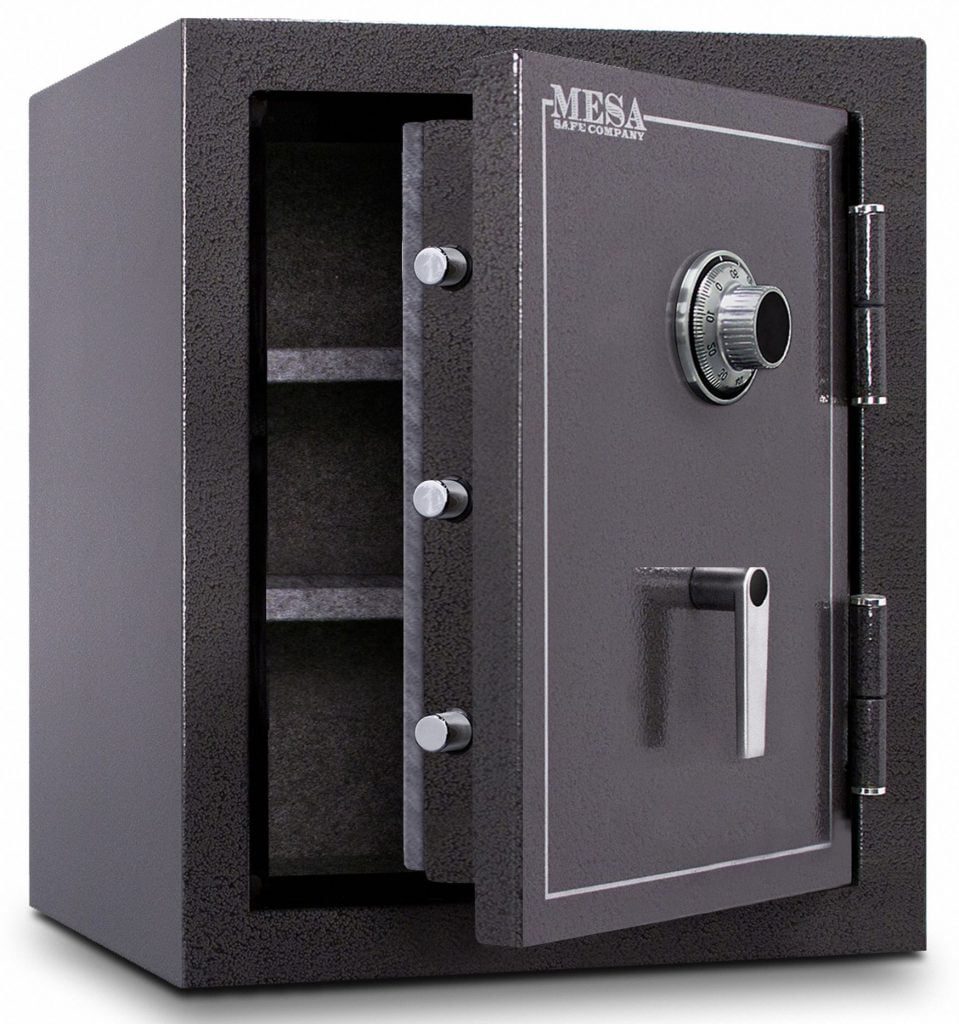 Fire safe
According to a Consumer Reports article that interviewed Greg Bonsib, brand director of SentrySafe, fire is the primary concern for most homeowners. With stats saying that around 27% of reported fires occur in homes – and about $7 billion in property damages resulting from these fires – homeowners are right to be mindful of the fire risk.
Fire safes are rated units that can withstand very high temperatures of up to 1700 degrees Fahrenheit. UL and Intertek rate how long safes can withstand fire damage and what type of material they can protect.
There are certain temperatures recommended for different materials. For example, fire safes meant for documents should not reach a higher temperature than 350 degrees inside the safe. Even more sensitive are tape recordings and disks because these need to be stored in a safe that cannot get hotter than 150 degrees inside.
Small home safes generally have 30-minute fire protection, but some more expensive models can last one or two hours in a fire and still maintain the regulated temperature inside.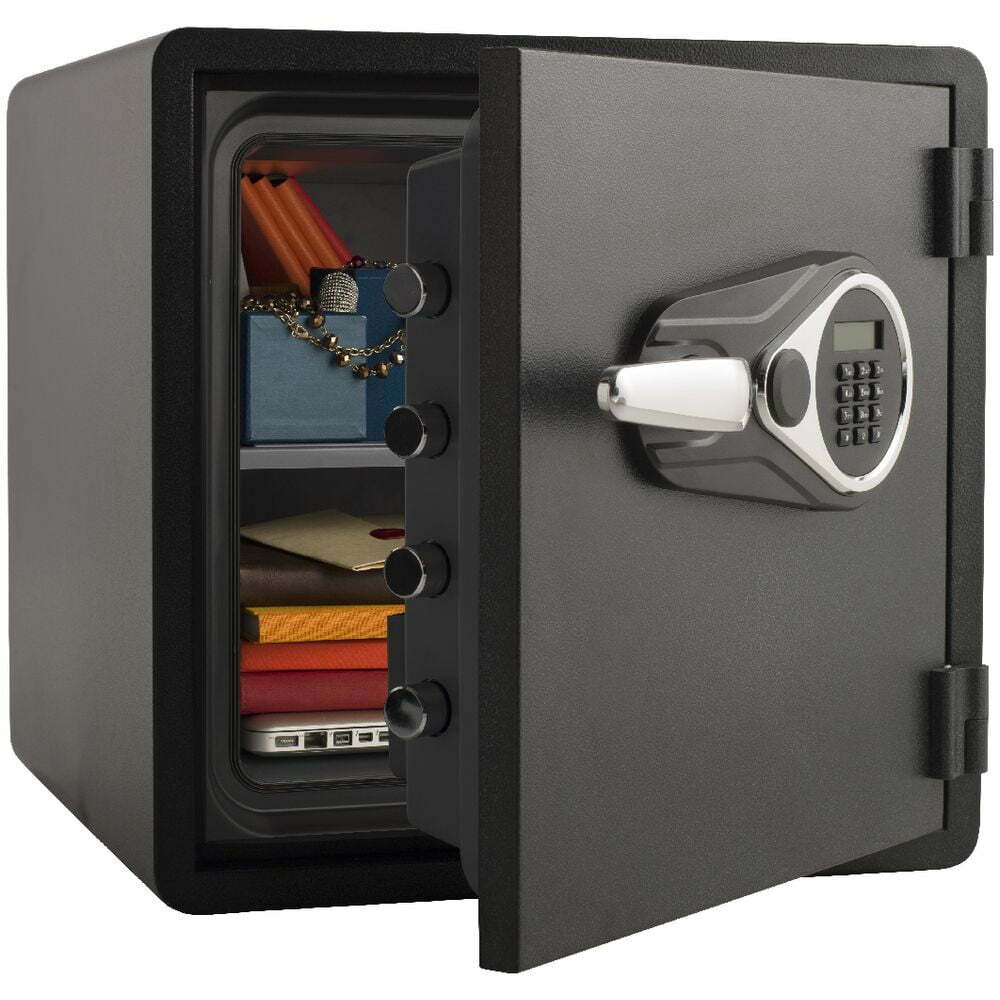 Burglary safe
While all safes are technically built to withstand burglary attempts, if it's a big concern for you, then you'd also want to look for a home safe that has a burglary resistance rating. UL testers certify such ratings by attempting to break into safes using familiar tools like saws, screws, and even explosives.
Some safes can withstand just a few minutes of an attack, while others can delay the break-in for hours. The delay factor is there so that the authorities can apprehend the thieves before getting away with burglarizing your property. So if you're storing high-target items, you can invest in a home safe that will provide a good burglary resistance rating.
Aside from burglary rating, check also the built of the safe. A heavier unit might discourage an intruder from stealing it. And if the home safe comes with a bolt-down kit, that's another deterrent because it's going to be difficult to steal a bulky safe bolted securely on your floor.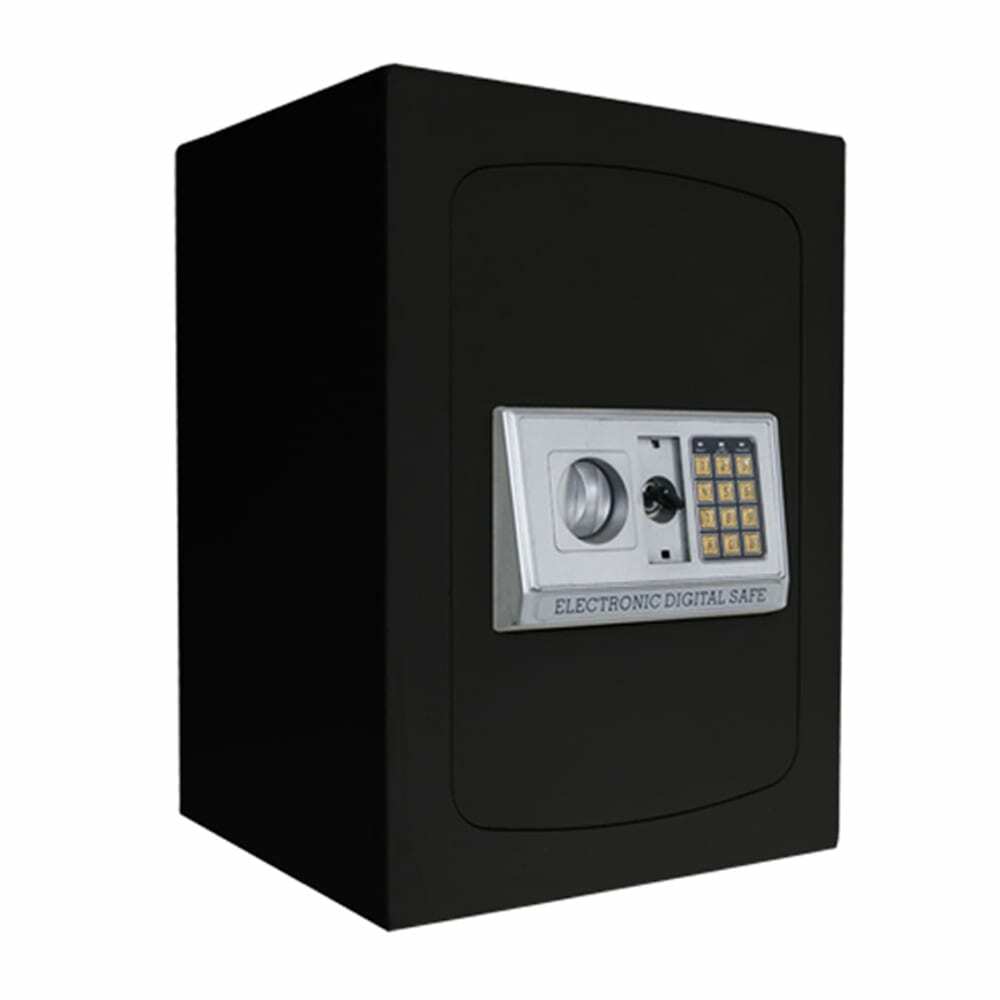 Waterproof safe
There are no 100% waterproof home safes, but there are varying levels of water resistance. Testers submerge different types of safes to simulate the effects of flooding. These experiments record how long it takes for the water to infiltrate the unit or produce moisture inside.
Again, if flooding might be a potential issue in your home, you might want to get a home safe that has some level of water resistance. Testing waterproof capacity submerged in the water to simulate how long they can withstand flooding tests safes.
Decide on the locking system
As with features, there are also different options for your safe lock. These include:
Electronic lock
Biometric lock
Mechanical lock
There are pros and cons to each one. For example, if you're comfortable using a code to open your home safe, an electronic lock uses a PIN (sometimes with extra characters) to open the unit. It's easy to use. But if the safe's circuit board malfunctions, you need a safe repair technician to replace the exterior portion.
Biometric systems are a level up from electronic locks because of the fingerprint requirement. While it's more sophisticated, there are instances when false positive and false negative results do happen with cheaper home safes. It's best to get a biometric lock that also has a PIN code option.
And then there's the mechanical system, the old-school type of lock used for over a hundred years. What's great about a mechanical lock is that it won't have any glitches or electronic repairs. If you have it serviced regularly by a safe repair expert, you shouldn't have a problem.
The drawback is that it takes longer to access the safe. If you're not used to a mechanical lock, you'll have difficulty opening the unit. But if you trust this type of lock more than digital ones, it's still relevant today.
Install Your Home Safe With Us
A home safe is a great way to secure your valuables and possessions while keeping them close by if you need immediate access. These features and options give you a clearer understanding of how to navigate the whole safe choosing process.
If you'd like to learn more about home safe options and the latest models, contact us. Our safe specialists are here to give honest and just the most helpful assistance for safe installation and safe repair in the area. Talk to us today!
CONTACT CARNEGIE HILL LOCK & SAFE CO. (929) 379-0776