Emergency Locksmith Service in Manhattan, NY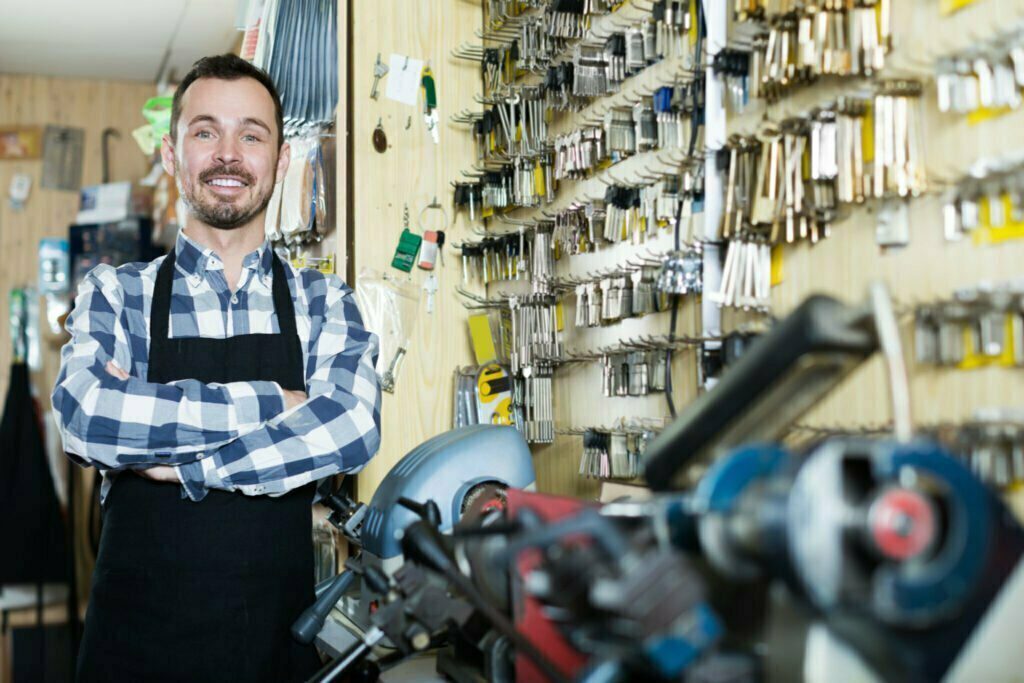 Emergency Locksmith Service Manhattan, NY
Carnegie Hill Lock & Safe Co. is your 24-hour locksmith that can assist you whenever and wherever necessary in New York. We understand that there is nothing more frustrating than being stuck outside your car or your property because of a problem with your key or lock.
We are in charge of repairing broken or defective keys, conducting forcible entries in apartments, homes, buildings, or vehicles – without damaging your property, and more. Our locksmith Manhattan service brings decades of experience in these emergency locksmith situations. We make sure to keep you from stressing out and get you on your way soonest
Quickest Response for Emergency Locksmith Needs
If you have ever been locked out of your car while in a hurry or arrived home to suddenly find that you've locked yourself out of the apartment, then you know how stressful it can be for such situations to occur. A mobile locksmith service can be the biggest difference in keeping you calm in these instances. Our emergency locksmith service is here to dispatch a van right away to your location. 
If you place a call to Carnegie Hill Lock & Safe Co., we can take your necessary information and send a locksmith to you quickly. We can repair damaged locks, broken keys, defective transponder fob, or conduct a forcible entry in case of a lockout.
Highly Trained Emergency Locksmiths
Here at Carnegie Hill Lock & Safe Co. we continue training and learning about the latest technologies in the security industry. And we take pride in this because our locksmiths are ready for any lock and key problem customers may have. From different types of door locks, automotive keys to safe lock repair – our emergency locksmith services are all bonded, licensed, and insured.
Along with training and hands-on experience, our locksmiths also pass rigorous background checks, and we keep ourselves knowledgeable in handling any security issues that may come up. Our locksmith professionals will be your essential partners in keeping your New York property secure.
Auto Locksmith Manhattan, NY Service Across Car Brands
The most common question people ask when they need help with their car is whether to contact the dealership or an auto locksmith. There are pros and cons for each option, and it's essential to take note of these. 
Suppose you have traditional keys in your older model vehicle (which means there isn't anything too technologically advanced). In that case, getting a replacement key made by professionals should be easy enough from an auto locksmith. Just make sure that the key repair comes out well because defective replacement keys will just be wasted money. 
The main advantage of going to an auto locksmith service is that things are much faster with the same quality you get from your auto dealership. Dealerships are also notorious for overcharging; key repairs and replacement would be much more expensive than if you get options from an auto locksmith company.
Carnegie Hill Lock & Safe Co. can help with auto locksmith Manhattan needs for your key and ignition repair. Our locksmiths can handle fob reprogramming, key duplication, ignition repair, and lockout solution. Don't hesitate to call us and learn more about our auto locksmith service in New York.
Locksmith Service Anytime, Anywhere
You cannot predict when you'll have a locksmith emergency. Mobile services like what we offer at Carnegie Hill Lock & Safe Co. have the edge over standard locksmith services because they can help clients 24 hours a day, seven days a week. Unlike scheduled lock maintenance, emergency locksmith service is there even if you don't make prior arrangements. Our locksmiths work anywhere within New York City, and we are experienced in dealing with different lock and key problems. Whether you have an auto locksmith emergency, home lockout, or even repairs needed in your office, we can do it all. During unexpected moments, we have your back.
We are the number one emergency locksmith service in New York, and we take pride in offering comprehensive key repairs and lock fix to help you out of any situation. We cater to residents and business owners in Manhattan, Queens, Brooklyn, and the Bronx, New York. We guarantee that our tools and breadth of experience will enable you to quickly resolve any locksmith emergency you have. Let us help fix your lock and keys today! Get in touch with Carnegie Hill Lock & Safe Co. for more information about emergency locksmith repairs.
Carnegie Hill Lock & Safe Co. has the best safe repair, residential locksmith, commercial locksmith, and auto locksmith work in New York City. Our safe locksmiths serve Manhattan, Queens, Brooklyn, and the Bronx, New York customers who deserve exemplary quality and transparent prices. Get in touch with us today if you are looking for a reputable company that can assist you with safe repair and home, business, and auto locksmith services.