Locksmith Manhattan, NY and Key Services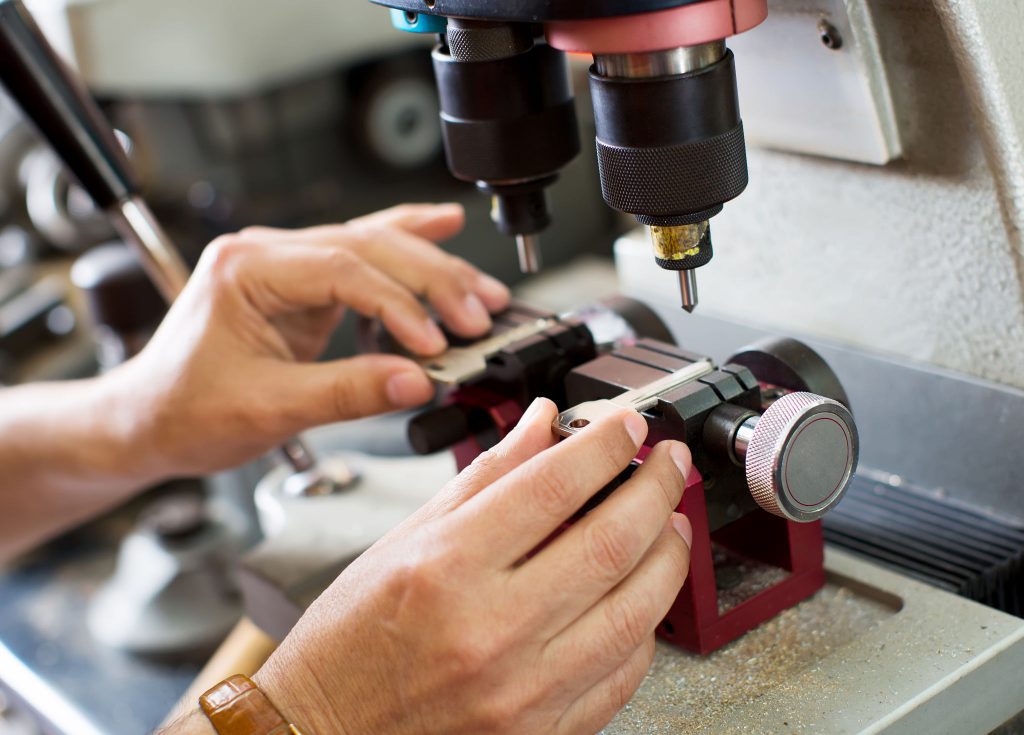 Carnegie Hill Lock & Safe Co. understands the pressure of living in a fast-paced city. That's why we have 24-hour locksmith services for all our customers in Manhattan, Queens, Brooklyn, and the Bronx, New York. Whether it be unlocking your home or removing stuck keys from a car without damaging the ignition – our locksmith technicians can seamlessly do the job! 
Our locksmiths understand that your home is more than just a structure with four walls – it is your sanctuary, and it needs to be a place that feels entirely safe. We are your reliable locksmith Manhattan service for the most crucial emergency lockout and lock change situations. With our efficient response, you don't have to worry about your home security. Carnegie Hill Lock & Safe Co. will keep your property safe – we rekey locks, upgrade security hardware, and help you in sudden lockout mishaps. Our licensed, bonded, and insured locksmith services eliminate all vulnerabilities in your home security! 
New Lock Installation Manhattan, NY
Our licensed locksmiths are experienced in installing various locks to homes and commercial properties around New York. We are the go-to for Locksmith Manhattan locksmith seekers who choose the most state-of-the-art locks. Our professionals are courteous, punctual and have passed rigorous background checks to ensure that they can discreetly work on your security system. We can help regardless of the lock type, brand, or custom specifications you need.
Whether for your home, business, or vehicle, you need high-quality duplicates for your doors in New York. Here at Carnegie Hill Lock & Safe Co., we offer a wide range of key duplication options for traditional locks, car locks, electronic locks, deadbolts, and more. We take pride in our quality! Our skilled craftsmanship guarantees that your new key will work as the original. An extra set of keys can make a difference when you are in an unexpected situation. And no matter what type of key duplication you need, we can do it in minutes.
Residential Locksmith Services in Manhattan, NY
According to statistics, 66% of burglaries occur in residential properties. This is an eye-opening fact because you'd think that businesses have more valuable assets to get, right? But the big reason intruders target homes is the security – more likely, homes have less complicated locks and alarm systems that make them vulnerable. 
Residential intrusions cannot be ignored, especially in an urban area like New York. The number of break-ins that happen to residential properties emphasizes the importance of having well-secured locks for your home. 
Carnegie Hill Lock & Safe Co. assists in all entry door lock upgrades and repairs. With us, you create a more secure lock system that will prevent any attempt to intrude in your home.
Main Door Lock Service – the main door locks serve as one of the most important points of entry, and the first line of defense in a break-in situation. We provide lock upgrades and lock repairs so ensure that your house stays protected.
Garage Lock Service – next to the main door, garage doors are also the most critical entryways in your home. Your garage door locks can get worn out through wear and tear, or get damaged from a break-in attempt. In order to keep your garage door safe, we offer garage door lock repairs and replacements suited to your model.
Rekeying Service – our rekeying service keeps your house or apartment secure without having to replace the existing locks. With our locksmith service you can maintain security and give access only to select family and friends.
Lockout Assistance – Getting locked out of your home is a big hassle, and it can be a long wait for typical locksmiths to arrive at your location. Our technicians can come right away after your call for emergency locksmith service. We shorten the time you spend anxiously trying to access your home, and we can provide a new set of keys on the spot.
The automotive industry has had a lot of advancements in technology, and we are keeping up with the latest type of keys and locks featured in vehicles and other motorized equipment. If you are a vehicle owner in New York who unfortunately locked yourself out, our auto locksmith Manhattan service can assist you. We take care of lockouts, and fixing broken keys or malfunctioning transponder fobs. We have decades of experience, and our auto locksmith crew are licensed in this industry. All repairs, stuck keys, broken keys, or any custom upgrade you want for your vehicle's key and locks, we can cater to your needs.
Trust Our Experience Locksmiths
The best defense against lock and key problems? Contact licensed locksmiths who know what they are doing. Here at Carnegie Hill Lock & Safe Co., we can handle all lock and key repairs when something goes wrong. From lock upgrades, lost keys, lockout assistance, and more – you can count on us to get everything taken care of. We are a reliable locksmith service for New York residents. No need to worry about jammed locks, broken doors, or lost keys because we can keep your security in top shape for years to come.
Carnegie Hill Lock & Safe Co. has the best safe repair, residential locksmith, commercial locksmith, and auto locksmith work in New York City. Our safe locksmiths serve Manhattan, Queens, Brooklyn, and the Bronx, New York customers who deserve exemplary quality and transparent prices. Get in touch with us today if you are looking for a reputable company that can assist you with safe repair and home, business, and auto locksmith services.