Carnegie Hill Lock & Safe Co.
Your 24/7 Locksmith Manhattan, NY
Locksmith Manhattan Services in New York City, NY
Safe repair and locksmith services require the deftest touch and flawless operation. After all, both are meant to keep you and your property secure. Carnegie Hill Lock & Safe Co. is your local safe service specializing in residential and commercial projects. We provide safe repair, safe installation, and safe opening work. Our safe and locksmith Manhattan service ensures that you get the best workmanship and products for reasonable rates.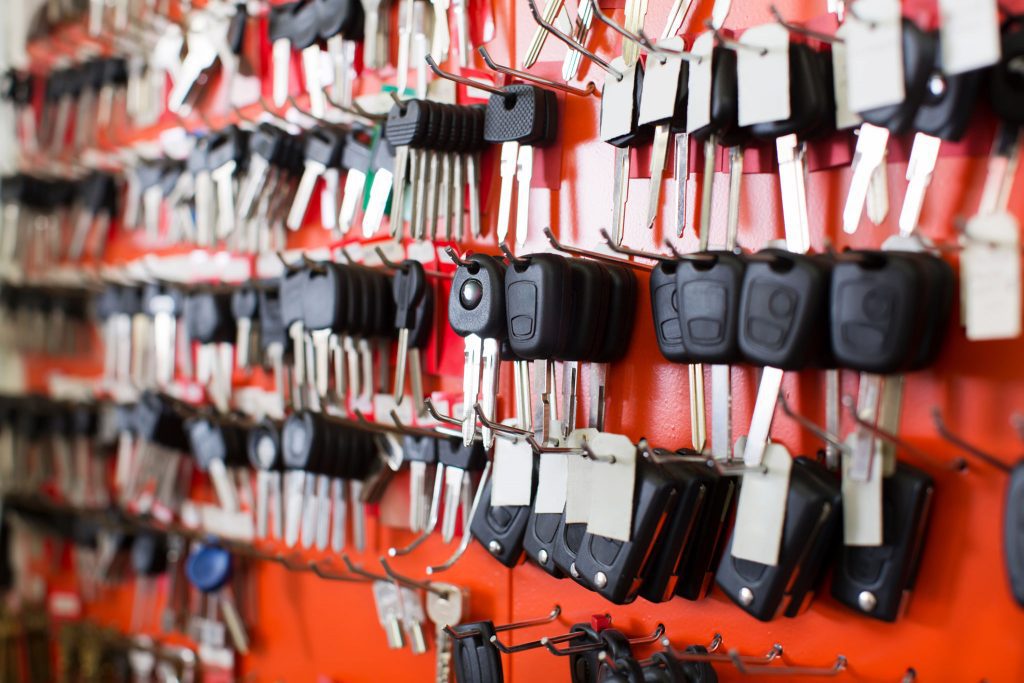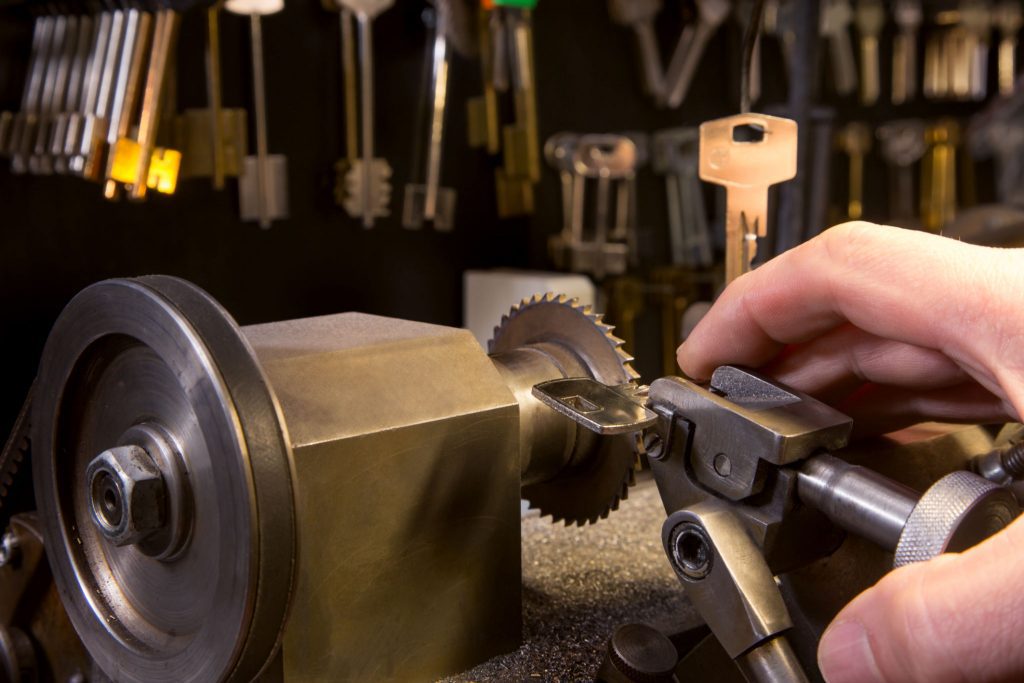 With our safe locksmiths bringing decades of experience in safe cracking and standard locksmith work, you won't need to worry about any issues relating to your home, business, and vehicle safe and locks. We stay up-to-date with the latest technologies on locks, keyless entries, and safe troubleshooting. We guarantee that our certified, trained, safe specialists can address any safe and locksmith issue you have in Manhattan, Queens, Brooklyn, and the Bronx, New York locations.
Call Carnegie Hill Lock & Safe Co.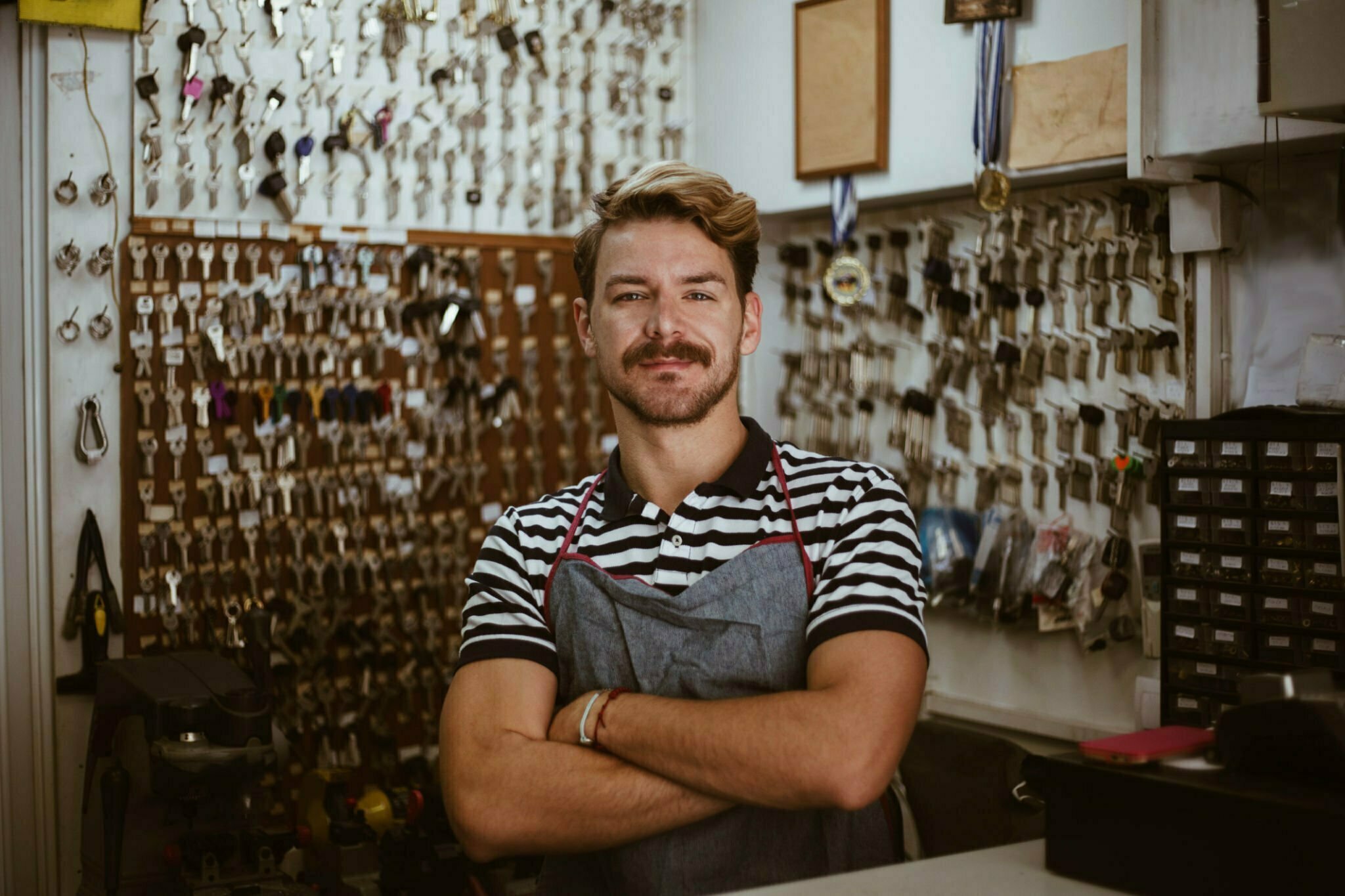 Best Locksmith Manhattan, NY
New York City is an urban jungle – you can't compromise your safety even for a second. This is why it pays to have an emergency locksmith contact at all times. Carnegie Hill Lock & Safe Co. is your neighborhood safe and locksmith specialist who can come to your aid at all times. We have been in the locksmith industry for decades, and have earned the trust of homes and businesses in New York. 
Whether you need help changing your locks, fixing your car keys, upgrading your alarm system, or helping you with accidental lockouts, we can be your go-to locksmith Manhattan service. And even if we put stock on quality craftsmanship, we also offer fair prices on our services. With Carnegie Hill Lock & Safe Co. you get the best safe locksmith solutions.
We offer 24/7 service, 365 days of the year. Our services include lock installation, repair or replacement for residential properties as well as commercial buildings. All our technicians have been background-checked and carry full insurance coverage to ensure your safety and peace of mind when we arrive at your location.
The latest stats in the US suggests that three out of four homes will at some point be burglarized over the next 20 years! While burglary rates are lower, it's still a rampant crime – and that means there's no better time than now to upgrade your security systems at home and your place of business! Carnegie Hill Lock & Safe Co. can do precisely that. We have been serving New York County and surrounding areas since 2003. With years of experience and continuous training on industry standards, we can provide the kind of leveled-up locksmith quality you need. For lock repairs, lock changes, lockout assistance, and alarm installation, we are here to help.
#1 Locksmith Manhattan, NY Choice
Carnegie Hill Lock & Safe Co. is your leading safe and locksmith provider in New York. We are a longstanding local company providing residential, commercial, and automotive locksmith repairs. We can assist you in these areas: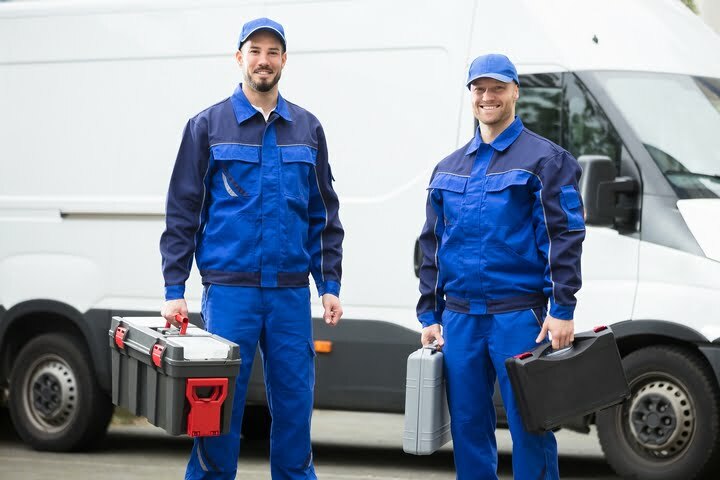 Your security is our business! Carnegie Hill Lock & Safe Co. is on-call 24/7 to respond. We get your call, assess your situation, and immediately dispatch our locksmith professionals on your way. Our fast and high-quality locksmith solutions guarantee that you won't get stuck with a lock and key problem.
Full Service Locksmith Manhattan, NY
Locksmiths are often thought of as people who help you out when you've locked your keys in the car or house, but they do so much more! Carnegie Hill Lock & Safe Co. has the most experienced locksmiths in New York. Our team can help with residential locksmith needs, but we also handle auto locksmith projects across car brands and models. We can help with transponder key programming, car key duplication, and more. And for commercial locksmith work, we are in-charge of copybuilding, rekeying, and lock repairs. We also handle the installation of new locks and alarm systems. If you are in the market for a well-rounded locksmith service to handle all your needs – look no further than us!
Call Carnegie Hill Lock & Safe Co.
Get Your Safe Opened Today
There are probably fewer more complex mechanisms than a safe. It is built to be impenetrable and accessible only to select authorized people. When something happens to your safe in New York, our safe locksmiths can help. 
Carnegie Hill Lock & Safe Co. specializes in safe cracking, safe lock repair, lock upgrades, and safe combination change. Our main purpose is to do all these things so that your safe remains damage-free, and most importantly, you get to access your valuables stored inside the safe.
Our safe locksmith Manhattan services keep your high-value assets secure. Whether you have a residential safe, gun safe, cash box, or business safe, our safe experts are well-versed in tackling any safe repair issues. With us, you always get the best safe service!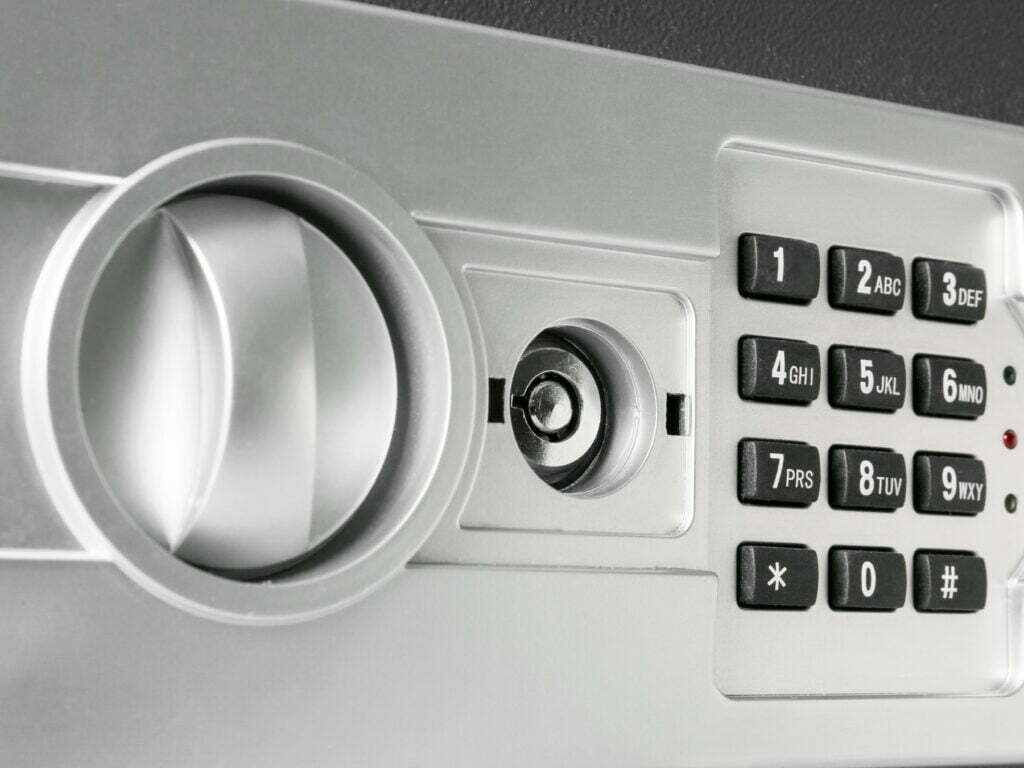 Reliable Lock and Safe Services
Carnegie Hill Lock & Safe Co. understands how vital a fully-functional and secure safe is, and we are here to help make that happen in your home and business. We offer emergency safe repairs for New York customers, and we are always inclined to assist you at your most convenient time. If you have a safe that's locked out, or if you forgot the combination or any damaged parts – we could dispatch a safe locksmith to your location right away. Our customer service is available 24/7. No one can predict when safe emergencies happen, so we are here to conduct what safe repairs you exactly need. Give us a call today!
A Fully Licensed, Insured, and Bonded Company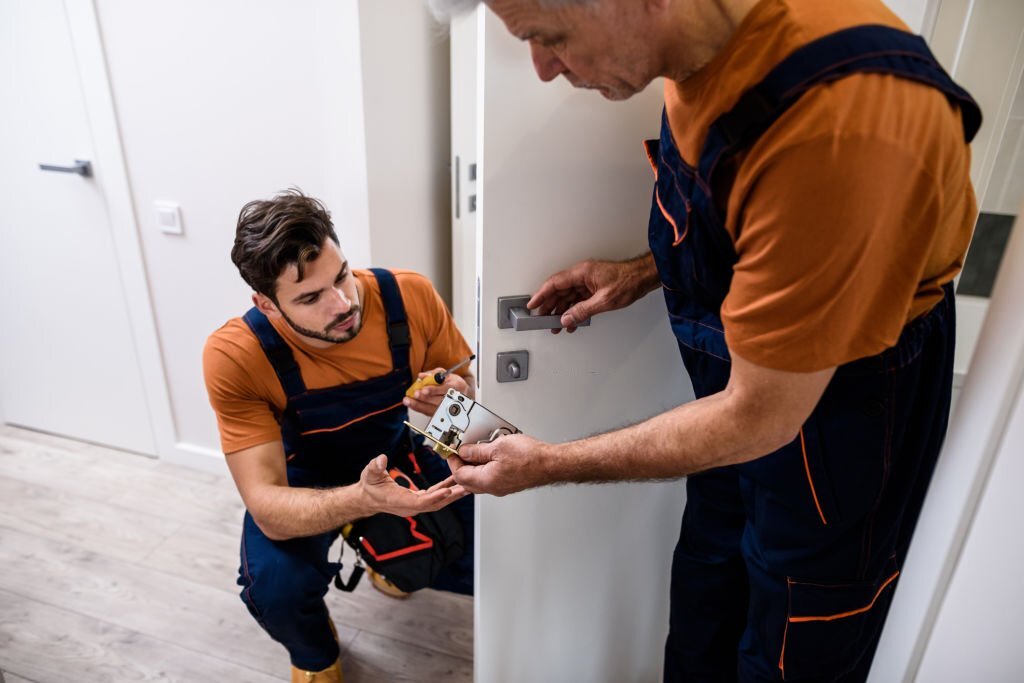 Superior Locksmith Services
Our fast, experienced locksmith, Manhattan team provides unbeatable rates and excellent customer service al the way. We are the best choice for all New York County residents.
Locksmith and Safe Experts
The only locksmith company in New York that you should call if you need any urgent safe or lock installation service Our work is guaranteed to stand the test of time.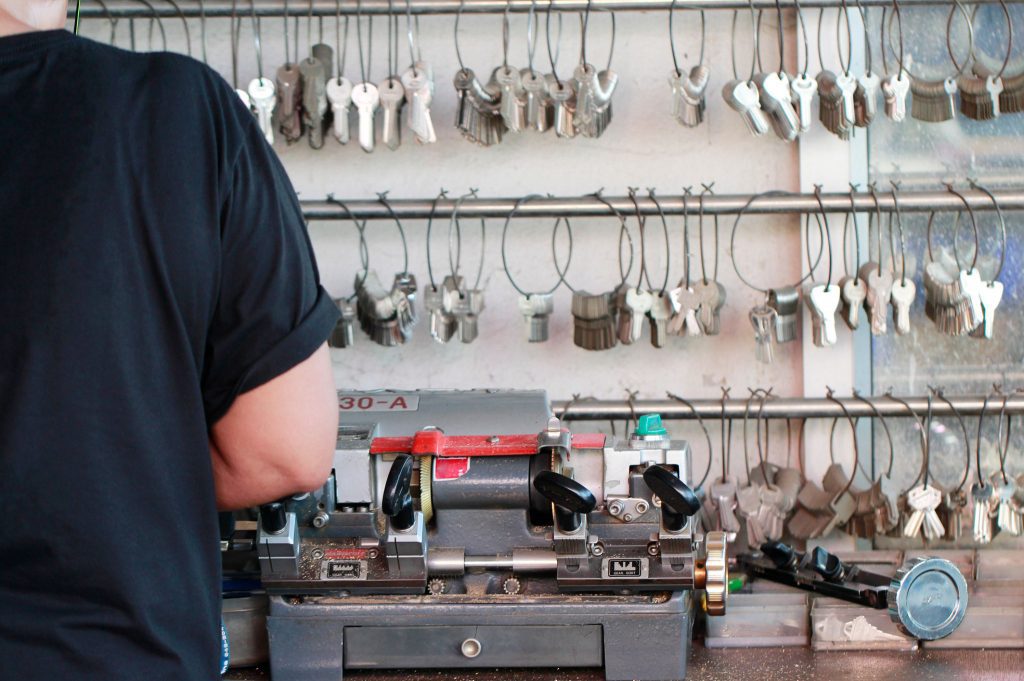 Emergency Locksmith Services
Our emergency locksmith repairs and safe services are available 24/7 to ensure customer satisfaction. We will come to assist you any time, any day.
Sugar Hill, Hamilton Heights, Manhattanville, Morningside Valley, Upper West Side, Ansonia, Lincoln Square, Columbus Circle, Times Square, Midtown, Hell's Kitchen, Garment District, Tenderloin, NoMad, Chelsea, Flatiron, District, Meatpacking District, West Village, Greenwich Village, Soho, Tribeca, Radio Row,  Battery Park City, Financial District, Strivers Row, Harlem, Astor Row, Spanish Harlem, Carnegie Hill, Upper East Side, Yorkville, Lenox Hill, Sutton Place, Turtle Bay, Diamond District, Rose Hill, Tudor City, Gramercy, Herald Square, Murray Hill, Koreatown, Peter Cooper Village, Alphabet City, Stuyvesant Town, East Village, Kips Bay, Noho, Lower East Side, Bowery, Cooperative Village, Chinatown, Five Points, Nolita, Little Italy, Civic Center 
Solomon R. Guggenheim Museum
,
Conservatory Garden
,
Roosevelt Island
,
Gracie Mansion Conservancy
,
Jacqueline Kennedy Onassis Reservoir
,
Ansonia
,
Bethesda Terrace
,
Columbus Circle
,
Chrysler Building
,
Carl Schurz Park
,
Shakespeare Garden
,
British Memorial Garden Trust Ny
,
South Gate House/a>,
The Mall and Literary Walk
,
Mount Vernon Hotel Museum & Garden
,
117th Street Community Garden
,
Delacorte Clock
,
Hush Hip Hop Tours
,
Humacao
,
Astoria Park
Malii Thai Kitchen (104th St)
,
Beford Falls
,
Angelo's Coal Oven Pizzeria
,
El Nuevo Carribeño
,
The Five Lamps
,
Amor Cubano
,
Lexington Pizza Parlour
,
The Pony Bar
,
La Chula
,
Island
,
Lolita's Kitchen & Burger House
,
CHAMOUN'S WAY
,
HUSO
DIG
,
Mount Vernon Hotel Museum & Garden
,
Caribbean Fiesta
,
Dos Toros Taqueria
,
Paola's
,
Tre Otto
,
JG Melon
Carnegie Hill Lock & Safe Co. has the best safe repair, residential locksmith, commercial locksmith, and auto locksmith work in New York City. Our safe locksmiths serve Manhattan, Queens, Brooklyn, and the Bronx, New York customers who deserve exemplary quality and transparent prices. Get in touch with us today if you are looking for a reputable company that can assist you with safe repair and home, business, and auto locksmith services.