Locksmith Manhattan Auto Ignition Repair
Ignition Repair in Manhattan, NY
One of the biggest issues you could experience with your car is a broken ignition cylinder. And only auto locksmith professionals can resolve such an issue. This happens when the metal ignition switch wears out over time. Your ignition switch could be problematic due to years of use or even something as minor as a heavy keychain that strips the tumblers. You'll have a problem turning the key and starting the car if your ignition cylinder is broken.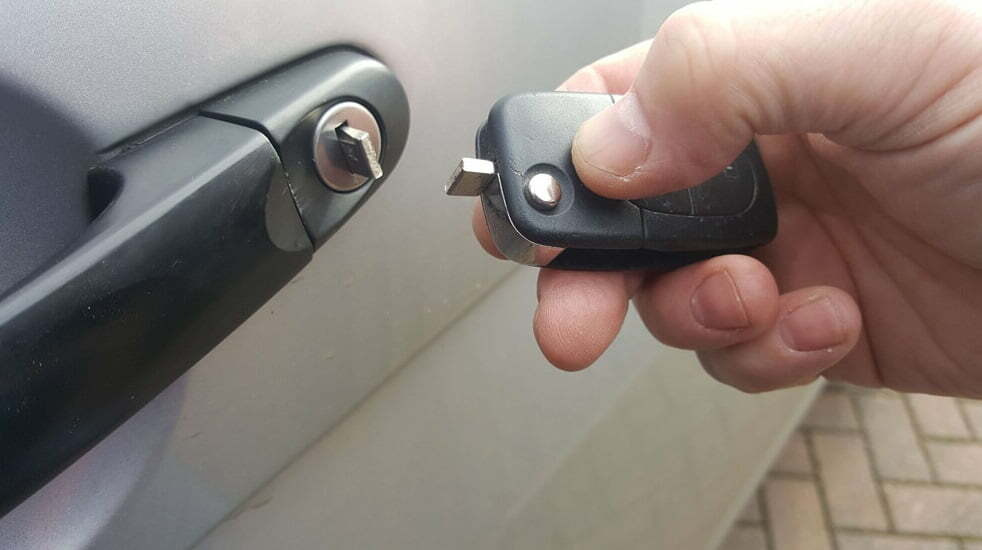 If you have malfunctioning ignition or broken car keys, trust only a qualified auto locksmith like Carnegie Hill Lock & Safe Co. We have been serving customers in Manhattan, New York County, and Carnegie Hill, New York for decades now. We are experienced in fixing your existing ignition system without forcing you to purchase an entirely new system.
Auto Locksmith You Can Rely On
In the unfortunate event that your ignition breaks down, or your keys get stuck inside it, we should be your go-to auto locksmith. Think twice about going to the dealership – they usually overcharge, and take too much of your time when you approach them for repairs. 
For ignition especially, your dealership might try to convince you to get a new system. You'll easily rack up thousands of dollars if you take on this advice. 
On the other hand, our auto locksmith Manhattan professionals will first assess the problem. We have the expertise to fix and replace ignition without the very steep costs. Our locksmith service is far more reasonable than a trip to the dealership, and we'll come to your location right away. We guarantee that our ignition repair or key replacement will not negatively affect your car warranty and your car's performance.
Best Vehicle Ignition Services
Carnegie Hill Lock & Safe Co. can make your ignition operate properly again no matter what vehicle you have. Our auto locksmith technicians can remove the ignition, check the switch if it can be repaired, do replacement if necessary, and make proper adjustments. Whether you have a car, truck, van, or other types of vehicle, our locksmith company can get the ignition back to working perfectly – costing way less than a trip to the dealership.
Worried about the condition of your vehicle's ignition? Here are some things to watch out for:
If you're having difficulty turning the key inside the ignition, this could signal that the ignition switch has been twisted or damaged inside. Again, the wear and tear through years of use could be the reason. The key is usually not to blame in these situations.

The key won't align with the key slot. You have an ignition problem if you push the key inside and the ignition still fails to accept the key.

If you find that you need to insert the key at a certain angle or have to tinker with it before making it work inside the ignition, this is a sure sign that your ignition has worn out and needs fixing.
Call Our Auto Locksmith Manhattan, NY
Here at Carnegie Hill Lock & Safe Co., we can assist with your auto locksmith needs regardless of the make and model of your vehicle. Our years of experience combined with up-to-date tools will give you the appropriate lock and key repair you need. 
We cover a wide variety of brands, from American car brands like Ford and GMC to foreign brands like Honda, Yamaha, and more. We are licensed, bonded, and insured to provide same-day emergency locksmith services for whichever vehicle type and brand you have. 
And to guarantee proper ignition repair and replacement, all the products we use are original (OEM) and direct from the manufacturer. Our industry-level results and materials ensure your satisfaction. Get in touch with our locksmith Manhattan service today! We conduct free estimates and will explain what your service will entail. If you are in Manhattan, Queens, Brooklyn, or the Bronx, New York, call us.
Carnegie Hill Lock & Safe Co. has the best safe repair, residential locksmith, commercial locksmith, and auto locksmith work in New York City. Our safe locksmiths serve Manhattan, Queens, Brooklyn, and the Bronx, New York customers who deserve exemplary quality and transparent prices. Get in touch with us today if you are looking for a reputable company that can assist you with safe repair and home, business, and auto locksmith services.